SOLIA

- Tailor Made Solutions
Catering
Packaging

(Inflight, cruise, Train)

Do you run a catering business that specifically deals with trains, flights or cruise ships? If so, you're in a unique niche and may experience difficulties finding the high-quality packaging supply you need for your food service. At SOLIA, we have packaging that is specifically designed for your needs available at wholesale prices. Order yours online today and give passengers the ability to enjoy your great food in a convenient manner.
Food Processing Company
Packaging
In the food processing industry, reliable packaging for your food can make all the difference with the competitors. SOLIA is known for its durability and cost-effectiveness, making us a go-to option for food processing companies packaging all across the United States. Give yourself some quality insurance by choosing SOLIA reliable food packaging products.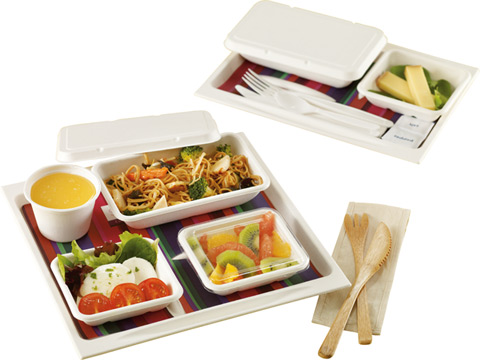 Retail Food Service
Packaging
At SOLIA, we make a wide variety of food packaging for retail food service companies such as restaurants or grocery stores. Our customizable containers are made from durable materials and give these retail locations the reliability they need in their packaging to ensure they can provide their customers with the freshest, safest food possible. Place your order in bulk and take advantage of the wholesale rates we have to offer.
Wholesale
Packaging
Are you in need of boxes or bags? SOLIA is here for you with high standards of construction in our wholesale packaging products. All of our packaging products are crafted for the absolute best in durability and ease of use, and come at reasonable prices that keep our customers coming back time and again.